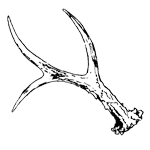 Kāzas Salaspils botāniskajā dārzā
Heart beats fast, colors and promises…
We decided to spend last night before wedding separately. In previous evening we gave each other one last kiss and after that I let my brother to take me to my father's house. I left my next day's husband to finish with all the decorations feeling totally exhausted and excited at the same time.
In the morning I knew that this day will be perfect – I didn't think that we could escape tears, I just knew that we have got something in this day that no money could buy, and I was right. Despite everything, we and our guests loved that day. The secret was in trust and love – we trusted people around us, especially to Zanda and Uģis (our wedding team), and we loved our wedding day as soon as we got the date. I actually send love in my thoughts to my wedding day every time when I thought about it or spoke about it.
We wanted our ceremony to be bright, spacious and special. A moment when all guests could give their positive thoughts and energy and take a part in birth of a new family. Botanical garden's greenhouse in Salaspils gave us that and much more – breathe of nature with green cactuses and succulents inside beautiful glass construction. We took a challenge and make cactus and succulents our wedding theme.  And no surprise that they are symbol of warmth, protection and endurance.
Our wedding day lives in our memory as a great enjoyment, because it was fulfilled with pure life and magical beauty. Seems like the time passed really slowly for one whole day. And we let the day to lead us through it as children enjoys everything around him – I guess the day just wanted to give back to us the same caring love.
..I have loved you for a thousand years, I'll love you for a thousand more.
– Marta