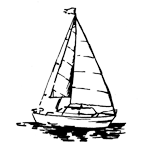 Last week I took a spontaneous trip to The Netherlands thanks to my friend Sandija (who is also a great photographer). She invited me for a visit and I managed to catch last breath of spring.
This time I decided to leave my big camera gear at home and I took only little Fujifilm X100T. I got this camera few days ago. And I have to say that I was surprised by it's performance. And in the end of my Netherlands trip it came to my mind that not a single moment I was tired of carrying Fuji with me. It's size and performance is just amazing.
Thanks again Sandija for hosting and showing me around Amsterdam and Groningen!
Enjoy!