Mazirbe engagement session // Marta + Gatis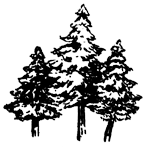 Mazirbe is a hidden gem in Latvia, Kurzeme region. We drove all the way there to Lībiešu mājas "Stūrīši – Branki" – Livonian homestead to make memories and shoot engagement session for Marta and Gatis. Also this is a place where they had their wedding few months later, but this will be a story for next time.
This evening unexpectedly turned out into new experience. When we arrived we were welcomed by the most nicest and down to earth people I have ever met. Before going any further with making photos, we were invited to sit by the table. We enjoyed dinner with great food and calmness that this place offers. And the food was out of this world! I still remember every taste of it. As I found out this is a place where you can come and stay yourself and enjoy experience that the owners offer. You can find them on Airbnb.
We finished evening by watching beautiful sunset in Baltic sea and drinking tea made from things that we found on our way through the forest.  Also these nice mugs are from Piparmētra, make sure to check them out.