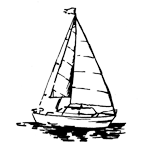 There is a reason why we met each other 13 years ago on that small Opera House Bridge.
There is always a reason why we meet people and why we leave them.
This day was about staying together.
– Inga
Getting married – in a nutshell – is giving a public promise to each other. For some it might be just a formality, for some – one big party, for others something else. For us it is kind of a point in time to stop for a moment and have an inner reflection on our past and the way forward.
We wanted this day to be simple and personal. A day that is 'our day', a day that we can celebrate together with our loved ones. Seeing Inga in her beautiful dress for the first time was a truly emotional experience. The other was – to my surprise – the wedding ceremony. Standing there and listening to what has been said touched upon me deeply. It almost felt like – 'Do they really know everything?'
Then it was time to make some photos. Given that photography holds a great value in my life, this was just as important part of the day. And also – let's be honest now – this young and pretty we will never ever be again.. While choosing the venue was straightforward, finding a photo location that met all the requirements was not so easy. I had been driving around well in advance scouting for many different places – from secret lakes deeop down in distant forests to infinite meadows at the local airport and sunny coasts along the seaside. But none of that fit the purpose. Finally it felt right when we visited the Open-Air Museum.
Later in the evening a ride with a motor-yacht was like an icing on the cake. The sunset over the city was magical – a perfect ending of the day. We could not wish for anything more.
Our hearts were filled with love and harmony.
– Artis