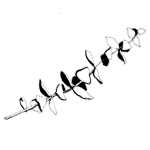 Kāzas Koņu dzirnavās
Pēteris and Zane are lucky. Lucky for having such a great family and friends.
What seemed to be rainy day in the morning turned out to be day with a small touch from rain and filled with emotions, smiles, laughs and tears. Pēteris and Zane invited me to be part of their wedding day and their celebration happened in quite far place from Riga in Vidzeme Region. Ceremony was held in Matīšu church with further celebration in Koņu mill (Koņu dzirnavas).
Thank you Zane Rūdele Event Planning for planning and bringing together such a great team of talents.
Make-up: Signe Valtere
Hair: Kikeliite Vindeliite
Dress: Karina Make clothing
Accessories: Anna Marguerite
Bouquet and flowers: Eventrent
Wedding cake: Anna Panna
Calligraphy: Ieva Krūzkope
Design and print: LayerCake
Evening hosts: Valdis Sils and Rihards Sniegs