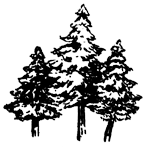 I first met Lelde and Aleksandrs year ago at their friends wedding that I was photographing. Shortly after I received and e-mail from Lelde writing about elopement in Latvia – secret wedding without any plan and we will go where our eyes will lead us.
They both live in Norway at the moment but they wanted to have an elopement in Latvia. Back home in places that are special to them. Kurzeme region in Latvia around Engure and Bērzciems always feels very inspirational to me to photograph.
I still remember Lelde's words in the morning when I arrived: "We have nothing from traditional wedding, so I hope that we will have weather on our side at least". And we had! We were spending the day around these places, starting with a ceremony in woods by lake Engure together with their best friends and a pastor. Then we went wandering around their favourite places and finished the day with company of wild animals and having one of the most beautiful evenings last year in the background.
This was a day about having each other, spending the day doing what your heart tells and enjoying every bit of it without hurry.
Thank you Lelde & Aleksandrs for having an opportunity to share this day with you! I learned to slow down and appreciate every small bit of the day.
Decorations: Liene Smeltere Kiece
Hair: Helga Sakne
Sweets and desserts: Irlavas konditoreja
Play this song Highasakite – Hiroshima in the background for better mood.