Barcelona morning // Anna + Patrick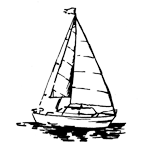 I visited Barcelona last June for the first time and I knew that I would like to photograph there one day.
Time went by and last week I visited Barcelona again. I was participating in Bodaf Europe wedding photography conference with my fellow photographer friends. While wandering around the city during this conference, I fell in love with it more and more. Knowing how precious the time is, I wanted to use every minute of it there. Luckily I got in touch with Anna and Patrick. They both are world explorers and right now they are based in Barcelona.
It was early Sunday morning in Barcelona, 7am and we met with Anna & Patrick in Dressenes metro station to go for a morning walk in Barcelona. Morning was excellent time for a photoshoot. Everyone else was still sleeping and at one moment it felt that light was joining us for playful walk. I was excited to look for light, backgrounds and patterns that are completely different from the place where I usually shoot.
Thank you both for letting me fall more in love with Barcelona!
P.s. Anna is also great portrait and fashion photographer and you can see her work here.